Our staff comprises a wide mix of full-time and part-time employees, conservation and research associates, and volunteers. Together, our team possesses tremendous skill sets, experience, dedication, and enthusiam for conservation and ecological restoration.
Our Staff
Senior Staff | Supporting Staff | Associates
Senior Staff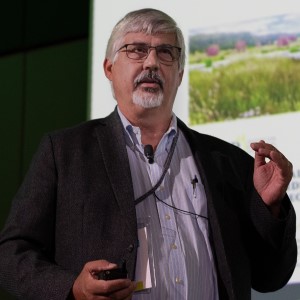 George D. Gann, Executive Director, Chief Conservation Strategist
A founder of IRC, George is responsible for IRC's core Regional Conservation Models program, and contributes to national and international outreach on behalf of IRC. George has spent the last 40 years working on the conservation of rare plants, the restoration of ecosystems and a host of other conservation and sustainability issues. He has played a leadership role in a number of organizations including IRC, the Society for Ecological Restoration, the Florida Native Plant Society, and Tropical Audubon Society, and has received a number of awards for his conservation work. Originally from South Florida, he attended the University of Colorado Boulder, where he received a B.A. with distinction in International Affairs and Environmental Conservation in 1984. He has traveled widely in Latin America, as well as Europe, Asia and Australia. Email, Resume, Select Publications & Reports, Select Presentations.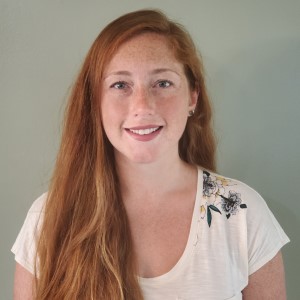 Cara Abbott, MSc, Assistant Director, Programs
Cara joined IRC in 2015 as Education and Outreach Coordinator. She is responsible for organizing and implementing volunteer events, providing educational talks and programs, and managing IRC social media. She also served as Program Manager during a leadership period from 2017-2018. A native of northern Virginia, Cara graduated with a Bachelor's Degree in Environmental Biology with Teacher Licensure in 2012. As an undergraduate, she worked as a research assistant for an ongoing study on the federally threatened Peaks of Otter Salamander (Plethodon hubrichti). Cara then moved to South Florida where she earned a Master's Degree in Environmental Science from Florida Atlantic University in 2015. Her thesis research focused on the effects of sea level rise on the Black needle rush (Juncus roemerianus) grown in a high nutrient environment. Cara also teaches biology courses for a Broward County homeschool enrichment program and volunteers with the Sea Turtle Conservation League of Singer Island. Email. (561)-908-4087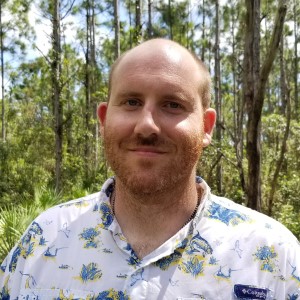 Alex Seasholtz, Ecological Restoration Team Leader
Alex joined as Crew Leader for the Pine Rockland Initiative program in 2019. He graduated from Florida State University with a B.S. in Social Science and later pursued a degree in Aquaculture from Hillsborough Community College. As a South Florida native he grew up with a deep appreciation for Pine Rocklands and all natural South Florida environments and hopes to expand the quality of our remaining forests. Email.
(305)-505-9192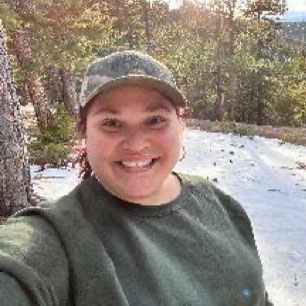 Katherine Hardial, Office Administrator
Katherine joined IRC as Office Administrator in April 2023. Katherine is a Miami native, who has always enjoyed the beauty of not only our beaches but also the biodiversity of the Florida Everglades. She is excited to join the team at IRC and help do her part in keeping South Florida beautiful for not only humans but also for our native species. Email
Supporting Staff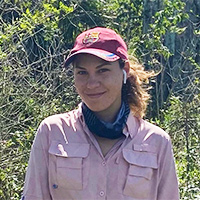 Celeste Boncompte, Field Technician
Celeste Boncompte joined our Ecological Restoration Team in February 2022! Celeste is a South Florida native and Florida International University graduate. She obtained her B.S. in Environmental Science as well as Natural & Applied Sciences, focusing mainly on botany and South Florida ecology. A passionate conservationist, she is very excited to have joined the IRC team and do her part in restoring Florida's endemic habitats. Email.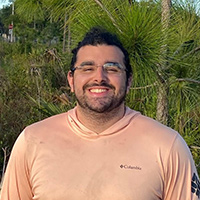 Alex Crow, Crew Leader
Alex Crow joined our Ecological Restoration team in January 2022. Born and raised in Miami, he has always had a love for the natural world. He received his B.S. in Environmental Studies from FIU in 2019 and has worked for various organizations and across different disciplines including botany, plant and insect ecology, pine timber and restoration, GIS, and environmental education. He is especially passionate about botany and loves learning more about plants. Email.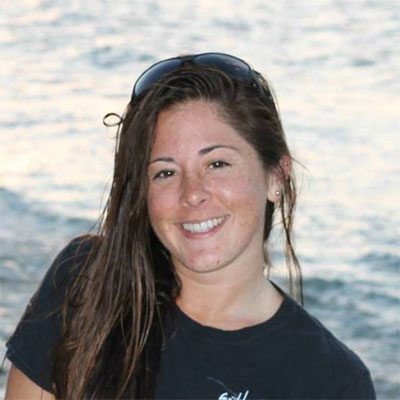 Liz Dutra, Program Associate
Liz Dutra recently joined IRC as a new Program Associate. In this role, she will support IRC's core conservation and restoration programs, with an emphasis on collecting and curating floristic, faunal, and ecological data, and supporting the design, implementation, and monitoring of standards-based ecological restoration projects.
Liz is a South Florida native and a graduate of Florida Atlantic University where she obtained her B.S & M.S. in Biological Sciences. Her thesis research focused primarily on ocean acidification effects on marine algal species populations throughout the Florida Reef Tract. Prior to IRC, Liz served as a research associate for NOAA and the University of Miami as she was the data manager for the National Coral Reef Monitoring Program. Liz also has a deep passion in conserving South Florida ecosystems, sustainability, and urban farming. Liz also volunteers with the Urban Farming Institute as their education and outreach manager where she teaches kids and adults about gardening and healthy living. Email.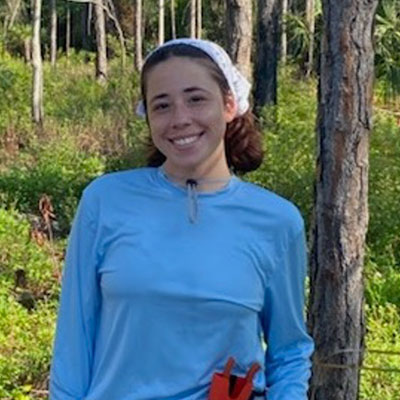 Melany Flint, Field Technician
Melany Flint joined our Ecological Restoration Team in June 2022. Melany graduated from Florida International University with a bachelor's degree in biology as well as a bachelor's degree in natural and applied sciences. She also earned a certificate in biodiversity conservation. Melany was born in Miami and has had a deep appreciation for all things nature from an early start. She spent some time collecting data on butterflies that are endemic to the Everglades pine rocklands and hopes to one day conduct her own research. Email.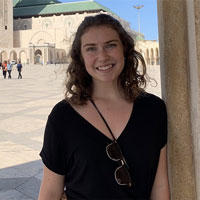 Kelly McLoughlin, Coastal Biodiversity Restoration Technician
Kelly McLoughlin joined IRC as our Coastal Biodiversity Restoration Intern in July of 2022! She graduated from the University of Miami with degrees in Marine Science and Biology, intent on serving coastal ecosystems. As a passionate environmentalist with experience in coral conservation, benthic, and marine mammal research she is excited to join and contribute to our Restoring the Gold Coast program. Email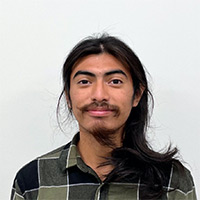 Hector Reyes-Gaspar, Field Technician
Hector Reyes-Gaspar joined our growing Ecological Restoration team this month. Before joining IRC he worked as a seasonal wildland firefighter for Everglades National Park. He has a great admiration for the diverse flora and fauna that call South Florida home. Additionally, he has a great interest in water activities and tropical fruit.
Hector is going to be a great addition to our Pine Rockland Initiative Program. Welcome to the team!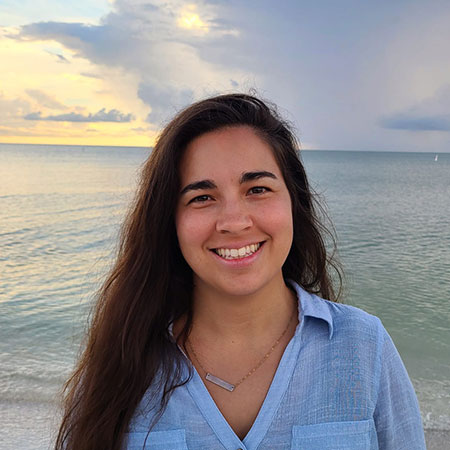 Michelle Smith, Program Associate
Michelle Smith is our Program Associate. She initially joined IRC in 2017 as a Field Biologist. She assists in many aspects of the Pine Rockland Initiative Program and the Restoring the Gold Coast Program. She has helped with the South Florida Water Management District projects since 2019, has helped with volunteer events for both programs, is our social media content creator, and our go to for GIS. She became a Certified Ecological Restoration Practitioner In-Training (CERPIT) through the Society for Ecological Restoration in 2020. Michelle grew up in Palm Beach Gardens, Florida and graduated from Florida State University with a Bachelor's in Environmental Studies and Biology and a minor in Chemistry. Her botanical experience ranges from the Florida panhandle to central and south Florida, the Rocky Mountains in Colorado, and the high-desert sagebrush steppe in eastern Oregon. She was a field biologist/botanist for Florida Natural Areas Inventory (FNAI) in 2017 where she conducted rare plant, invasive plant, gopher tortoise/burrows surveys and natural community mapping. She became a Certified Wetland Evaluator (CWE) from the Florida Department of Environmental Protection (FDEP) in 2021. Send Michelle an email.
Lauren B. Trotta, PhD, Biodiversity Conservation Fellow
Lauren joined the IRC in 2022 as a Biodiversity Conservation Fellow. In this role she will facilitate the effort to conduct a 20-year review of the IRC's Rare Plants of South Florida, a treatise on the status of South Florida's rarest plants. Originally hailing from Connecticut, Lauren earned her BS in Biology from Providence College in Providence, RI before moving to Gainesville, FL, where she earned her MSc and PhD in Wildlife Ecology and Conservation from the University of Florida. Lauren's previous research experience focused on understanding the drivers of floristic diversity in Miami-Dade's urban pine rockland habitat fragments. She is excited to continue contributing to rare plant conservation in this role with the IRC. Email Lauren's personal website Google Scholar
Associates
Our Conservation and Research Associates are a critically important part of the IRC team. Most Associates have worked as staff member of IRC in the past, and choose to stay affiliated even after they pursue other professional opportunities. Other Associates have collaborated with IRC on conservation or research programs and have joined as Associates because they want to contribute to our mission. They assist in a variety of ways with our conservation programs, and bring a wealth of experience and skills our organization.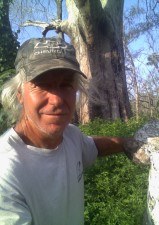 Michael J. Barry
Mike is a well-rounded field biologist, with broad experience in southwestern Florida and tropical America. He has a B.S. (University of Michigan), and has worked for the University of Florida as a research assistant and at the Institute of Food and Agricultural Sciences research center in Immokalee. He has worked for area environmental consulting firms, at Panther Island Mitigation Bank, and for the Florida Forest Service and U.S. Fish and Wildlife Service. He has managed many inventory, monitoring, prescribed fire, and invasive plant control projects. Mike has also worked in Ecuador and Panama on poison dart frog (Dendrobates spp.) behavior, and in Costa Rica with conservation-minded residents of the Kekoldi Indigenous Reserve. He is bilingual and trains field crews in plant identification in Spanish. Mike joined IRC in 2007 as a Senior Biologist. His work for IRC has primarily focused on monitoring, mapping and coordination of invasive plant control projects for the Picayune Strand Restoration Project. Mike has also mapped changes in coastal vegetation in southwestern Florida. Using ArcGIS at a detailed scale, Mike has documented responses to sea level rise (SLR) since 1940 at Rookery Bay National Estuarine Research Reserve, Ten Thousand Islands National Wildlife Refuge, and J.N. "Ding" Darling National Wildlife Refuge. He has also participated in other SLR projects in southwestern Florida, including the use of vegetation maps to produce storm surge and SLR models for local government. He transitioned into a Research Associate position in 2018 in order to focus on his private consulting practice. Email.
Keith Buttry
Keith is the founder and owner of Neglected Plants a local company dedicated to the conservation, public education, and planting of Florida natives. Before starting Neglected Plants, Keith was part of the horticulture team at Gemini Botanical Garden in Manalapan, FL, and D'Asign Source Botanicals in the Florida Keys, where he managed a 20-acre wholesale nursery specializing in specimen palm trees and cycads. Projects include dune restoration at Gemini, including design, installation, and diversification of a 1200-foot private coastal upland system, and IRC's Restoring the Gold Coast program, where Keith has assisted as a crew leader, including invasive species removal, and the propagation and installation of native plants. Keith has extensive experience with native plant collection, propagation, and cultivation, as well as irrigation systems and insect and disease control. He has a BS in Biology with emphases in Field Biology and Wildlife Biology from the University of Wisconsin-Platteville. Travels include Belize and Costa Rica to study native plants and ecosystems. His resume includes pre-clinical research, field collection, photography, and scuba diving. Instagram, Email.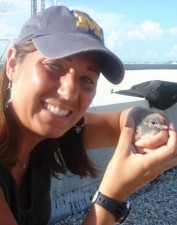 Mary Truglio Fesmire
Mary is the founder of and currently leads the Imperiled Butterflies of Florida Work Group (IBWG), which addresses critical issues facing threatened, endangered and imperiled butterflies in Florida. She holds a Bachelor's of Science in Wildlife, Watershed and Rangeland Resources from the University of Arizona, and has 19 years of experience working with Florida's threatened, endangered and imperiled wildlife. For 12 years she led regional and statewide implementation activities for threatened and endangered species for the Florida Fish and Wildlife Commission (FWC), and is a co-author of Florida's State Wildlife Action Plan. She was also responsible for administering marine ecosystem grants through the State Wildlife Grants program. She has experience surveying, monitoring and managing habitats for a multitude of taxa, including imperiled butterflies, gopher tortoises, Miami tiger beetles, wading birds, Bonneted bats, burrowing owls, and shorebirds. Mary worked as Florida's Butterfly Conservation Coordinator for the Florida at the University of Florida from 2016-2018, and continues to lead the IBWG collaborating with all agencies and entities to identify species and management needs for Florida's imperiled butterflies. She focused on genetic research on the imperiled Florida duskywing (Ephyriades brunnea) in order to evaluate the level of population connectivity across a network of remnant critically imperiled Pine Rockland fragments in south Florida which will better inform habitat management and restoration actions necessary for the conservation of a wealth of invertebrate and pollinator species. She recently worked with the USFWS as a biological planner for the Southeast Region providing technical assistance and support for National Wildlife Refuges. She was project lead on developing and evaluating conservation and wildlife management needs and developing Inventory and Monitoring Plans that inform both management and decision makers. Email.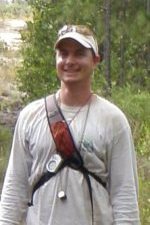 Steven E. Green
Steve is an ecologist with Mitigation Resources L.L.C. based in Clermont, Florida, where he conducts ecological site assessments and designs, oversees and implements vegetation monitoring programs on mitigation bank sites from South Florida to the Panhandle. Steve joined IRC as a field biologist in 2005 as a part of IRC's restoration crew for the US Fish and Wildlife Service Private Stewardship Grant Program, controlling exotic species on privately-owned pine rocklands. Steve participated in, or managed a myriad of other IRC projects including long-term rare plant monitoring and surveys in Everglades National Park; status surveys of threatened, endangered and candidate plant species for the US Fish and Wildlife Service; floristic inventories for Miami-Dade County Environmentally Endangered Lands Program and Lee County Parks, and; exotic plant surveys and mapping for the Florida Natural Areas Inventory. Steve moved to Orlando in 2008 and assumed a new roll as IRC Associate. In this capacity, Steve has instructed grass identification and invasive plant identification workshops for local CISMAs including the Central Florida CISMA, the Heartland CISMA and the Lake County CISMA. Email, Resume.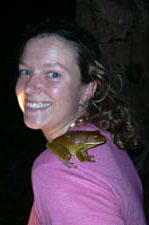 Kirsten N. Hines, MSc
Kirsten Hines is a writer, photographer and environmental educator. With a Master's Degree in biology, she has studied tropical frogs, South Florida plants and animals, and Bahamian iguanas, and is a member of the IUCN Iguana Specialist Group. Kirsten is coauthor of IRC's Natives for Your Neighborhood, the online nativ plant conservation resource. Her award-winning photography has appeared in numerous publications, websites, and brochures and is featured in the Birds of Fairchild, and Attracting Birds to South Florida Gardens, which she co-authored. She also is coauthor of Images of America: Key Biscayne. Through her writing and photography, she aims to expose the intricacies of the natural world, to lure readers and viewers into the lives of plants and animals. She attributes her interest in South Florida's native plants and the re-greening of the urban corridor (both championed in her Attracting Birds to South Florida Gardens book) to her experiences at IRC. Website, Email.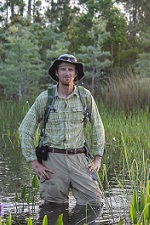 James Johnson, MSc
Growing up on one of Georgia's oldest farms, James developed a deep appreciation and a never-ending curiosity for the natural world. His grandfather and father impressed upon him the practice of good stewardship of the land and the conservation of its natural resources, and this wisdom guided him into his current field of work in environmental conservation. James graduated with honors from Armstrong Atlantic State University (AASU) in Savannah, Georgia with a degree in biology. While at AASU he worked as a biological research assistant on a project aimed at better understanding the metabolic pathways of epiphytic bromeliads. James then came to South Florida in 2009 to pursue the life of a graduate student at Florida Atlantic University and found himself at home in the environment of the Everglades and the coastal landscape. While at FAU, James was involved in many research endeavors spanning from the peat bogs in northern Alberta, Canada, to the tree islands of the Everglades. He graduated with a Master's Degree in 2012 after completing a thesis titled Estimating the Vulnerability of Everglades Peat to Combustion. During his time in graduate school, James became very familiar with the Greater Everglades ecosystem and joined the team at IRC in 2012 as a field biologist. In 2014, entered a Ph.D. program at the University of Georgia, Warnell School of Forestry and Natural Resources which he completed in 2019. James is now the Director of Continuing Education at the University of Georgia, Warnell School of Forestry. As of 2023, he is now a Certified Wildlife Biologist (The Wildlife Society certification). Email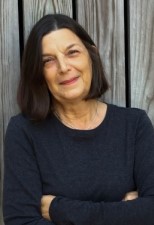 Sandy Koi, MSc
Sandy Koi is a doctoral candidate at Florida International University where she also teaches Everglades Ecology; her advisor, Dr. Hong Liu, is a highly respected botanist and pollinator expert. Sandy is studying the Atala butterfly, an at-risk Florida species. She was an adjunct biology professor at Nova Southeastern University, as well as an entomologist for the Institute for Regional Conservation and other NGOs. She earned an MS in Entomology from the University of Florida and has a BS in Environmental Science and Biology from Nova Southeastern University; her scientific publications include current research on the Atala butterfly as well as other endangered and threatened invertebrate biota.
Sandy continues to research Atala colonies in Florida. She has been an active member of the North American Butterfly Association (NABA) and coordinated butterfly surveys for Florida Natural Areas Inventory (FNAI) in Broward and Miami-Dade counties. She is a contributing member in the Imperiled Butterfly Working Group (IBWG), under the authority of the Florida Fish and Wildlife Conservation Commission, as well as the Pine Rockland Work Group, dedicated to protecting what remains of our natural pine rockland ecosystems.
She occasionally writes a blog that highlights her research, eco-tours and children's nature programs (http://e-atala.blogspot.com and http://e-atala2.blogspot.com). Sandy also has a degree in Fine Art that is used for developing arts-based educational programs for children and has a part of her dissertation.
Resume,
Email.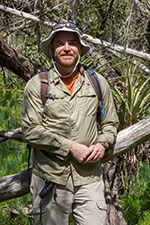 Jimmy Lange
Jimmy graduated with honors from the University of Florida with a Bachelor's of Science in Environmental Science. He began his research career studying under the guidance of graduate mentor Jenny Schafer in the Mack Ecosystem Ecology Lab. He went on to join the Plant Ecology Lab at Archbold Biological Station where he assisted on a number of research projects including demography of rare plant populations, effects of fire frequency on scrub habitat, experimental restoration of scrub habitat on reclaimed pasture, and plant community structure and composition of differing scrub management regimes. He then began work at the Michigan Tech Research Institute where he conducted ground-truthing surveys of Great Lakes wetland plant communities and worked to generate a map of both the current and possible future extent under modeled hydrologic scenarios of Phragmites australis. Jimmy attended graduate school at Florida Atlantic University where he studied combined legacy impacts of the invasive species Melaleuca quinquenervia, and management practices on plant communities in the northern Everglades. In 2014, Jimmy worked for IRC as a Field Botanist, transitioning to Research Associate as he joined the South Florida Conservation Team at Fairchild Tropical Botanic Garden. He continues to focus on rare plant conservation and habitat management, and is past Chair of the Florida Exotic Pest Plant Council. Email.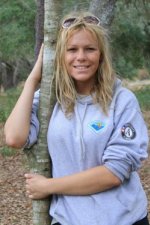 Sarah Martin Kittredge
Hailing from the wilds of New Jersey, Sarah received her degree in Environmental Studies and French from Seattle University in 2005. She has also interned and studied at The University of Pennsylvania's Morris Arboretum, studied and worked in Belize and France, worked as a deck hand and environmental educator on a restored oyster schooner, and as a gardener at Seattle University's organic, sustainable campus garden. Before joining IRC, Sarah worked with the Florida Park Service, The Nature Conservancy, the US Fish & Wildlife Service and other agencies in South Florida with a conservation focus. She has worked in a number of regional ecosystems including cypress swamp, scrub, pine flatwoods, maritime hammock, freshwater marsh, coastal strand and the beautiful riverine systems of Florida's first federally designated Wild and Scenic River, the Loxahatchee. Her primary responsibilities revolved around invasive exotic species removal, prescribed fire, installing native plants, water quality testing, species monitoring, volunteer coordination and environmental outreach and education. Sarah joined IRC in late 2010 as the Program Coordinator for our Pine Rockland Initiative and later was in charge of IRC's Ecological Restoration and Management Program. She stepped into a Research Associate position in 2015. Email.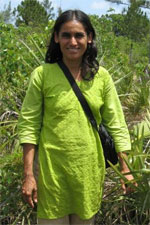 Sonali Saha, Ph.D.
An all-around lover of plants, Sonali is particularly interested in how plant structure and function affects their ecological distribution. She's excited about how this information can be applied to restoration planning to maintain appropriate plant communities in natural landscapes. A native of India, Sonali received her Ph.D. from the University of Illinois. She has worked with a variety of plant taxa in different ecosystems including subtropical deciduous forests of the Indian subcontinent, subtropical forests of Argentina, the Florida scrub ecosystem and most recently, pine rockland habitats in the Everglades. Sonali served for several years as IRC's Everglades Vegetation Biologist, a cooperative post with Everglades National Park. Saha co-authored a report titled Sea level rise and South Florida coastal forests published in the journal Climate Change. She is currently working at Miami Dade College as Adjunct Professor of Biology and participates in community based water and forest conservation projects in collaboration with Ashoka Trust for Research in Ecology and the Environment (ATREE), a nonprofit organization based in Bengaluru, India. Email.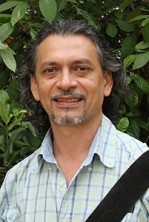 J. Carlos Trejo Torres, Ph.D.
A native of the Mexican Yucatan, Carlos Trejo is responsible for IRC's program in the Yucatan and also plays a primary role in our work in Puerto Rico and elsewhere in the Caribbean. He is co-author of the IRC websites Plants of the Island of Puerto Rico and Plantas del Mayab (Mexican Yucatan Peninsula). His expertise is in plant taxonomy, biogeography, and the regional history of botanical science. He focuses on rare, endemic, and poorly known species, and has described five new species of trees from Puerto Rico. He recently disentangled the history of the sisal (Agave sisalana), a culturally significant plant of the Maya that was previously considered not present and nonnative in its homeland, the Yucatan. He is deeply interested in disseminating botanical knowledge. He manages two botanical Facebook groups, PLANY - Plantas de la Peninsula de Yucatan, and Plantas de Puerto Rico. He has given dozens of invited talks to varied audiences, from kindergarden children to scientists as far away as the Canary Islands. He has published brief notes on the history of Yucatan botany, and has exhibited his personal native plant collection at gallery and museum art exhibitions in his home town of Merida. He is interested in the use of native plants and native environments in gardening and landscaping, and has taught botany courses for landscape architects and other professionals at the university level. He organizes educational and cultural botanical activities for the general public and is currently Chief of Urban Trees (Jefe de Arbolado Urbano) for the Municipality of Merida, a brand new and novel office. Resume, Email.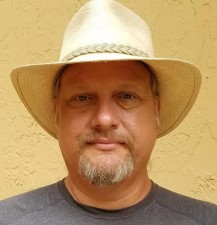 Steven W. Woodmansee
A South Florida native, Steve worked as a biologist at IRC for 11 years starting in 1997. While there, Steve helped co-author the IRC published book Rare Plants of South Florida: Their History, Conservation, and Restoration (Gann, Bradley & Woodmansee 2002). He has deposited over 2000 herbarium specimens at FTBG, including additions to the South Florida flora, and many new county records. While at IRC, Steve also lead projects, wrote reports, and helped train staff. In 2008 Steve left IRC to start his own business Pro Native Consulting, where he still conducts floristic inventory, rare plant, exotic plant, and ecological restoration research, native plant and landscape education, in addition to selling native plants with partner Silent Native Nursery in Redland, Florida. Since then, Steve has maintained his relationship with IRC as Research Associate, where he continues to support the IRC mission. Steve also taught for 7 years at Miami Dade College as adjunct faculty. Since 2000, he has served as co-chair of the Miami-Dade Native Plant Workshop, a free program which educates the public in plant identification techniques. He has also served in several leadership positions in the Florida Native Plant Society, including President. LinkedIn Profile, Email.