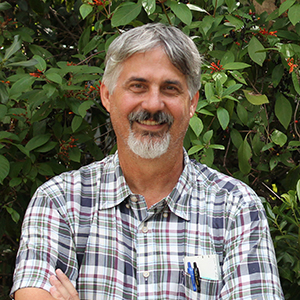 George Gann, President & Chair of the Board
A founder of IRC, George is responsible for IRC's core Regional Conservation Models program and has also acted as Chair of the Board since 2004. George has spent the last 40 years working on the conservation of rare plants, the restoration of ecosystems and a host of other conservation and sustainability issues. He has played a leadership role in several organizations including IRC, Society for Ecological Restoration, Florida Native Plant Society and Tropical Audubon Society, and has received a number of awards for his conservation work. Originally from South Florida, he attended the University of Colorado Boulder, where he received a B.A. with distinction in International Affairs and Environmental Conservation. He has traveled widely in Latin America, as well as Europe, Asia and Australia, and contributes to national and international outreach on behalf of IRC.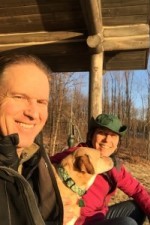 Robert Heinzman, MES, Vice President
Robert Heinzman is a partner at Growth River, a change leadership consultancy. With a start in environmental chemistry, he researched groundwater pollution in the arid southwestern US. A trip in 1985 to the Amazon River Basin with fellow board members George Gann and Donna Shore led to the front lines of tropical forest conservation. This work resulted in the founding of IRC and other environmental organizations, global forums on tropical forest management, and a key role in creating the Maya Biosphere Reserve, the largest protected area in Central America. After years of bearing witness to the conflict endemic to the agricultural frontier in the forested tropics, and the crap that goes on in Washington, DC, Robert committed to a rigorous spiritual path to get to the bottom of things. In ways that really do make sense, this led to working with business leadership teams to lead transformational change. In addition, a Geochemistry degree from the University of Colorado, he completed his Masters at Yale School of Forestry and Environmental Studies. He lives in the Berkshires of western Massachusetts with his wife, Katherine.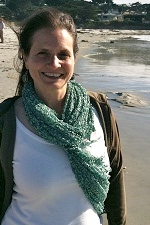 Donna Shore, Treasurer/Secretary
Donna Shore has a long and rich history in professional and volunteer environmental and social work. A graduate of American University in Communications, Law, Economics and Government, she is a founding member of The Institute for Regional Conservation and was a participant in IRC's signature Amazonas expedition to the Brazilian Amazon. That trip became the catalyst for her lifelong commitment to understanding the myriad interconnections that make up our planet human and natural. She has worked as an executive level project manager since the late 1980s, including as Assistant to the Chair of Earth Day 1990, which is today the largest secular holiday celebrated in the world. She has also worked in the entertainment, publishing, political, professional translating and art sectors and is dedicated to developing and advancing programs that further sustainability. She joined the IRC Board in 2005, and is currently Executive Assistant to the CEO of a private national investment firm. Donna lives in northern California with her husband and two sons and is an active volunteer in her community.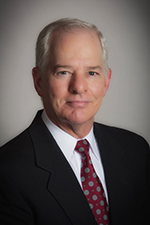 John Campanola, MBA, Director
John Campanola is a long-time Florida resident who is active in local activities and events. He is a graduate of Leadership Delray, and is very active and involved in the Greater Delray Beach Chamber of Commerce where he is a long-term Ambassador and a member of many of its committees and organizations. He was named the Greater Delray Beach Chamber of Commerce 2018 and 2013-2014 Ambassador of the Year and was a winner of the 2013-2014 Ken Ellingsworth Community Service Award. Mr. Campanola is also very active and involved in the Boynton Beach Chamber of Commerce where is an Ambassador and winner of the 2017 New Member of the Year Award.
John is an established Financial Services Professional for the New York Life Insurance Company. Prior to that, he was Global Product Manager at General Electric where he managed several security software products from a global P&L perspective, and Director of Strategic Business Planning at Verizon. Mr. Campanola has also held various Director and Management positions at Adelphia and other leading firms in the fields of Security, Wireless, and Telecommunications. He has an MBA from New York University. He joined the IRC Board in 2015.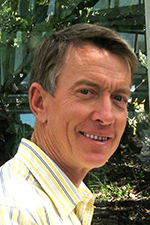 Kingsley Dixon, Ph.D., Director
Raised in Perth Australia, Kingsley Dixon developed a love for native plants at a young age and now has over 30 years' experience with Australian native plants and ecosystems. As Director of Science at the Botanic Gardens and Parks Authority (BGPA), and more recently a personal Chair at Curtin University, Kingsley has led a research team of over 40 members focusing on the restoration and conservation sciences. His personal research is focused on rare and threatened species, restoration of damaged landscapes, conservation of indigenous Australian plants, and orchid biology and conservation. Kingsley's passion for orchids has resulted in publications in Botanical Journal of the Linnean Society, Journal of Evolutionary Biology, Annals of Botany, and Biological Conservation in the year 2015 alone; he has over 300 publications in total throughout his career. Kingsley's work has been highly recognized with awards including the Linnean Medal in Botany, the Australian Minerals Energy Environment Foundations Awards of Environmental Excellence in 1992 and 1996, Golden Gecko Awards for Environmental Excellence in 1997 and 2000, and the Western Australian Scientist of the Year for 2016.
Kingsley is currently a professor at Curtin University's Department of Environment and Agriculture, a visiting professor at Kings Park and Botanic Garden, a visiting professor at the University of Western Australia's School of Plant Biology, and a research associate at the Missouri Botanic Garden. He serves as Board member of the Society for Ecological Restoration, Immediate-Past President of Australian Network for Plant Conservation, Member of International Panel of Experts for the Global Strategy for Plant Conservation, Consulting Editor of in Vitro Cell and Developmental Biology. He also sits on several prestigious panels including the National Judging Panel for Eureka Awards, National Grant Advisory Panel for Australian Flora Foundation, Chairman of Research Committee for the Australian Orchid Foundation and Delegate of the Australian Network for Plant Conservation to the Council of Heads of Australian Botanic Gardens. Kingsley joined the IRC Board in 2015.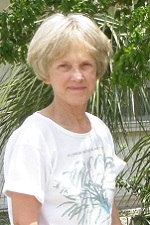 Patty Phares, MS, Director
Patty Phares is an active volunteer with local environmental, nature and service organizations in Miami-Dade County, Florida. She is a long-time volunteer for the Dade Chapter of the Florida Native Plant Society, a Board member of the Miami Blue Chapter of the North American Butterfly Association, and a Board member of the Returned Peace Corps Volunteers of South Florida. She has served on the Land Acquisition Selection Committee for Miami-Dade County's Environmentally Endangered Lands Program since 2014, and volunteers for Fairchild Tropical Botanic Garden's conservation team. A native of East Tennessee and a graduate of Hanover College in Indiana and the University of Florida, Patty served in Samoa as a Peace Corps Volunteer and moved to South Florida in her job with the National Marine Fisheries Service, from which she is retired. Her native plant yard, a part of Fairchild's "Connect to Protect" program, simultaneously suffers and thrives from benign neglect. Patty joined the IRC Board in 2011.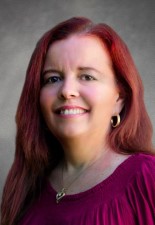 Allison Turner, MBA, Director
Allison Turner, owner and CEO of BCoSF, Inc., which encompasses three divisions, BCoSF Media, Business Consultants of South Florida (BCoSF) and Turnkey Music Studio. She is a resident of Delray Beach, Florida and brings over 25 years of experience in a variety of industries where she honed her skills in management, customer service, event planning, marketing, and communications. At BCoSF, she brings her passion for creativity, finance and management to the company. Using her drive for perfection and time management skills that she learned as a Division I College Athlete, she brings consistency, focus and passion to her work with businesses. She oversees three divisions which houses the consulting, branding, website design, online marketing services, video production and audio engineering. She joined the IRC Board in 2018.