Please scroll to the bottom for more images.
Micranthemum umbrosum (J.F. Gmel.) S.F. Blake
Shade mudflower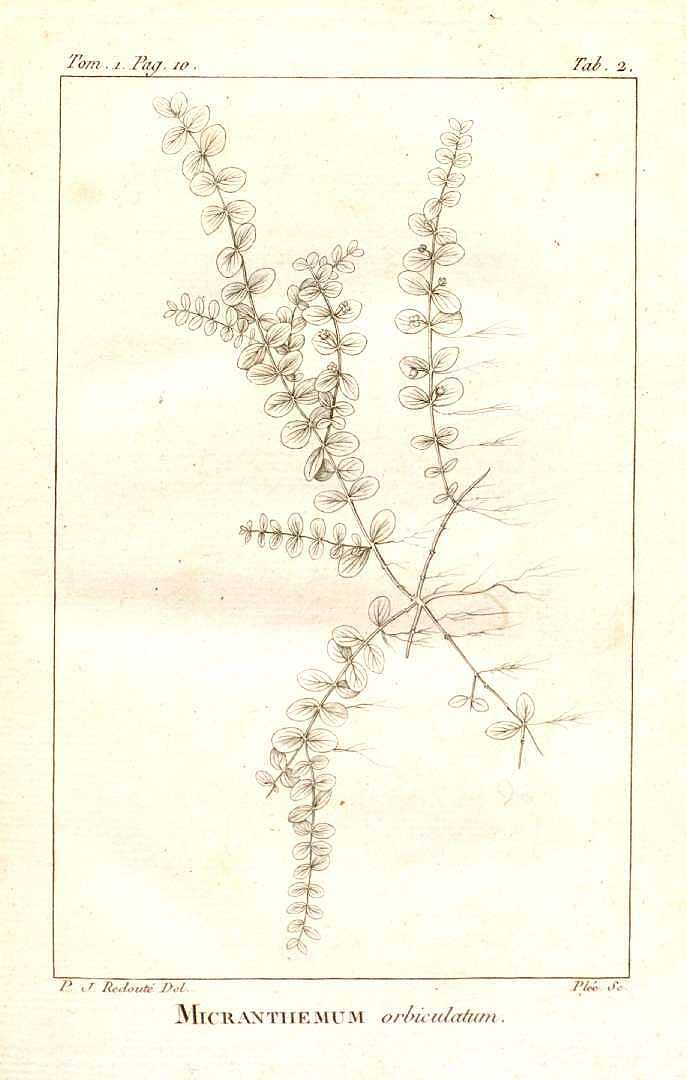 Copyright by
:
plantillustrations.org
(public domain)
originally published in Michaux, A., Flora boreali-americana, sistens caracteres plantarum, vol. 1: t. 2 (1840)
Family:
Plantaginaceae
Group:
Dicot
Substrate:
Terrestrial
Habit:
Herb
Perennation:
Annual
Native Range:
Southeastern United States, the West Indies, Mexico, Central America and South America.
Map of select IRC data for peninsular Florida
IRC SOUTH FLORIDA Status:
Critically Imperiled
SOUTH FLORIDA Occurrence:
Present
SOUTH FLORIDA Native Status:
Native
SOUTH FLORIDA Cultivated Status:
Not Cultivated
Comments:
For images, visit Aquatic Plant Central's
Plant Finder
.
Other data on Micranthemum umbrosum available from :
All Images: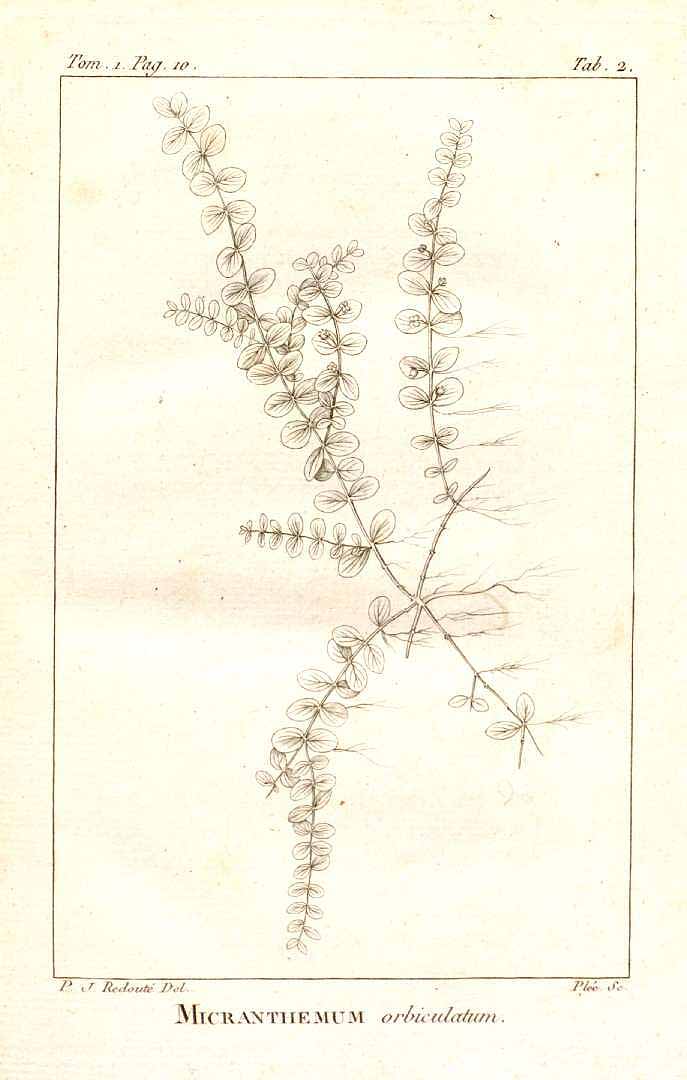 Copyright by
:
plantillustrations.org
(public domain)
originally published in Michaux, A., Flora boreali-americana, sistens caracteres plantarum, vol. 1: t. 2 (1840)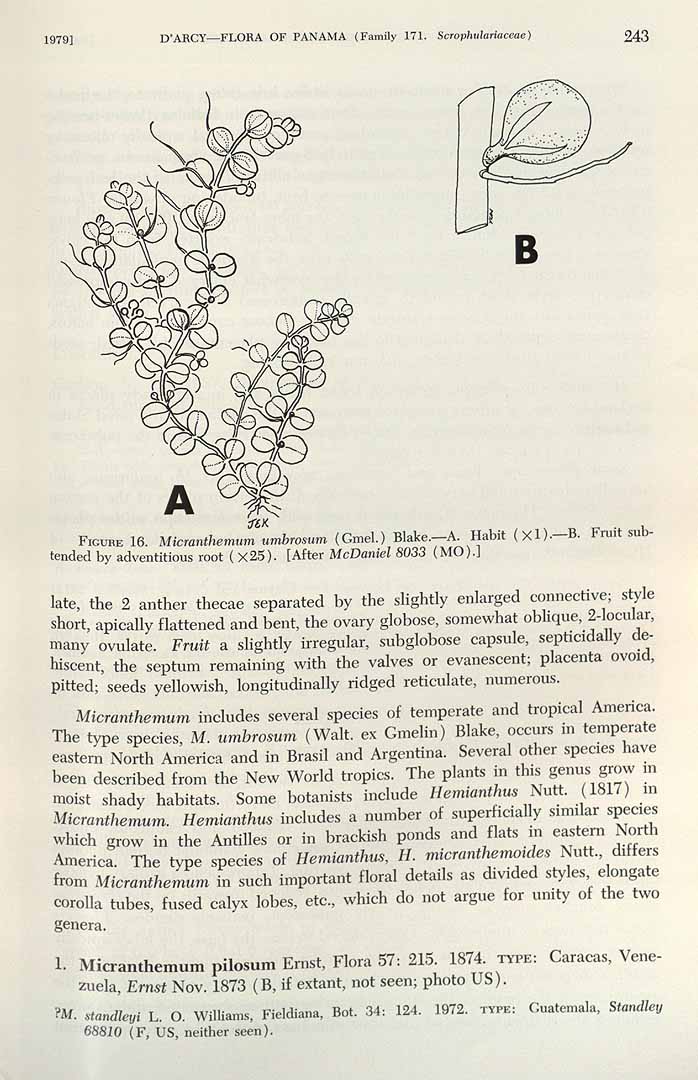 Copyright by
:
plantillustrations.org
(public domain)
originally published in Annals of the Missouri Botanical Garden, vol. 66: p. 243, fig. 16 (1979) [J.E. Klein]