Field Technician Job Announcement!
Thursday, November 1, 2018
IRC has several exciting new restoration projects in Miami-Dade County and the Florida Keys areas starting within the next few months! We are looking to hire some great part-time and potentially full-time technicians to help on these restoration projects. If you or someone you know is a fan of our work and would like to be involved, please send a copy of your CV, resume, or letter of interest to Michelle Smith at msmith@regionalconservation.org! Please share with anyone who might be interested!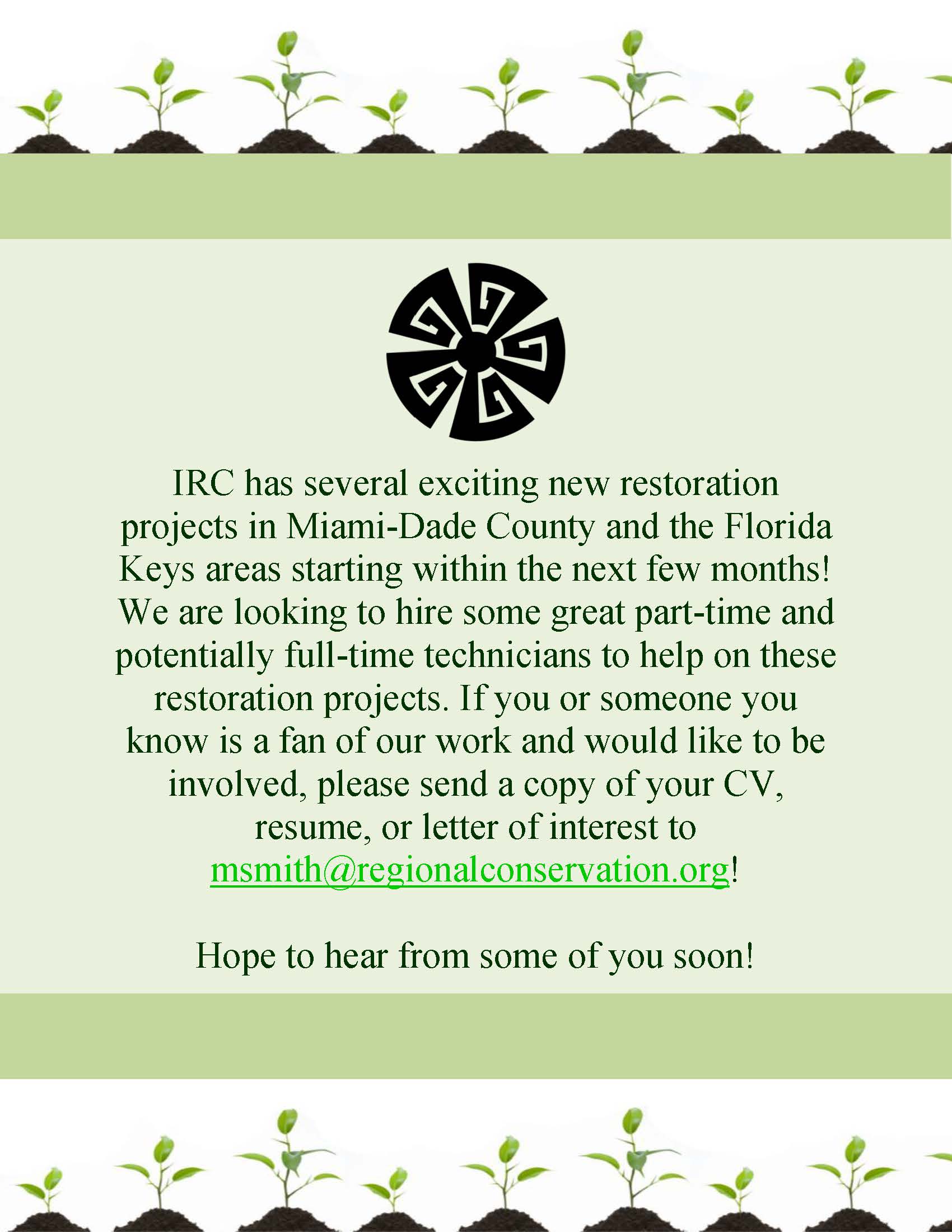 Support IRC in Give Miami Day 2018!
Tuesday, October 30, 2018
IRC will be participating in this year's Give Miami Day all day on Thursday, November 15th! Help support IRC's restorative work on pine rockland habitats in Miami-Dade county on this day. We will be posting reminders closer to the day and on Give Miami Day! You can either donate through the Give Miami website or use the 'Donate Give Miami Day' button that will be available on our website. Donations for this particular event can only be made on the day, November 15th.
Be a part of a great way to support and acknolwedge your favorite non-profit organizations! Click here for more info on Give Miami Day 2018.