IRC Welcomes a New Board Member!
Tuesday, July 24, 2018
Allison Turner, owner and CEO of BCoSF Media and Business Consultants of South Florida (BCoSF), is a resident of Delray Beach, Florida and brings over 25 years of experience in a variety of industries where she honed her skills in management, customer service, event planning, marketing, and communications. At BCoSF, she brings her passion for creativity, finance and management to the company. Using her drive for perfection and time management skills that she learned as a Division I College Athlete, she brings consistency, focus and passion to her work with businesses. She oversees two divisions of BCoSF, Business Consultants of South Florida and BCoSF Media, which houses the branding, website design, online marketing services and video production.
Allison stated, "I'm excited to be joining the board for The Institute for Regional Conservation. Their research and work is definitely something I am passionate about and I look forward to helping the organization grow and build its resources and name." Welcome to IRC, Allison!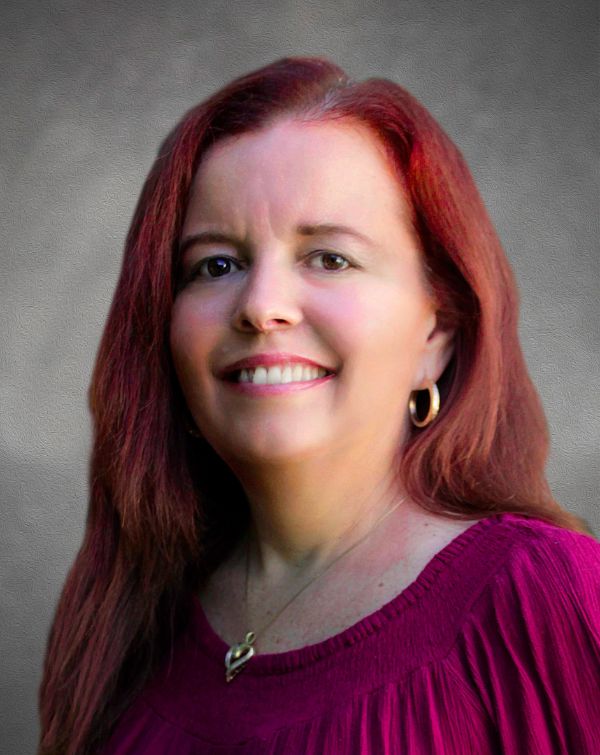 IRC Presents at the 2018 FNPS Conference!
Thursday, May 24, 2018
IRC's Chief Conservation Strategist, George Gann, presents a talk as a featured speaker during the 2018 FNPS Conference titled 'The Promise (and some perils) of Ecological Restoration' on Friday, May 18th. The talk was well attended and resulted in a great discussion with the attendees about ecological restoration, global restoration initiatives, restoration targets, novel ecosystems, mitigation, reforestation, and more. To view the presentation, click here.
IRC's Field Biologist, Michelle Smith, presents a poster at the 2018 FNPS Conference titled 'Restoring Pine Rocklands' on Friday, May 18th. Michelle discussed with attendees about IRC's work with other agencies to restore and manage Pine Rockland habitats in Miami-Dade and Monroe counties. Pine Rocklands are globally imperiled habitats that are being restored by treating and removing non-native, invasive plants and native hardwood plants using herbicide and mechanical treatment. To view the poster, click here.
IRC's Field Biologist, Alexander Blochel, presents a poster at the 2018 FNPS Conference titled 'Pineland Croton, Croton linearis' on Friday, May 18th. Alex discussed with attendees about IRC's work with the USFWS Cooperative Recovery Initiative to prevent the extinction of Bartram's scrub-hairstreak (Strymon acis bartrami) and Florida leafwing (Anaea troglodyta floridalis) butterflies in the lower Florida Keys. With the help of volunteers, IRC has been planting 6,000 Crotons throughout the refuge to benefit both the plant species itself and the wildlife it supports.To view the poster, click here.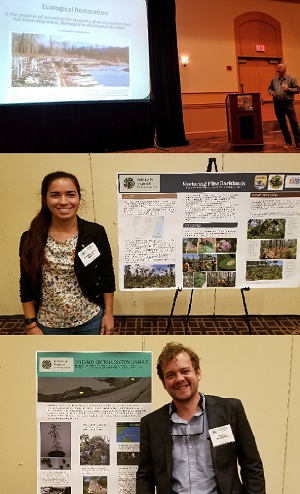 Private Pine Rockland Volunteer Day was a success!
Thursday, May 24, 2018
Thank you to those who came out to our private pine rockland volunteer day last Friday! Hosted by the private pine rockland owners, our two field biologists, Alex Blochel & Michelle Smith, worked with the volunteers to pull and bag oyster plant, cut Gold Goast jasmine, and cut large oak trees to open up the area.
We bagged approximately 10 bags of oyster plant! Thank you to the owners for allowing us to host this volunteer day and a special thanks to our board member Patty Phares for joining us! For more pictures from the volunteer day, click here.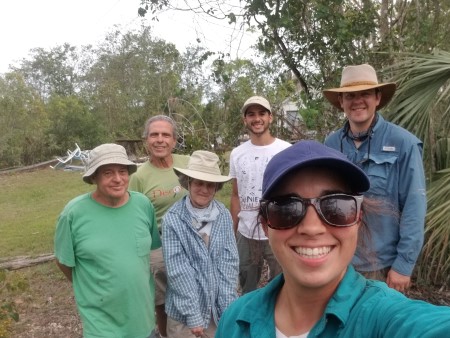 Lake Ida Volunteer Day 3 a Success!
Tuesday, May 5, 2018
Thank you to everyone who came out to the Lake Ida Parcel Saturday morning! Volunteers helped us by planting over 20 different species of native plants on the site. For a full plant list, check out our post on Facebook!
We are thrilled with the progress made so far at the site and are looking forward to how much more we can accomplish in the next year! Click here for more photos from the event.
Once again, we'd like to give a special thank you to the Delray Beach Parks & Recreation for all of their help organizing and running the events, Jane Thompson from Indian Trails Native Nursery for providing the plants, and to John Miller and Iain Paterson for being our wonderful boating chauffeurs!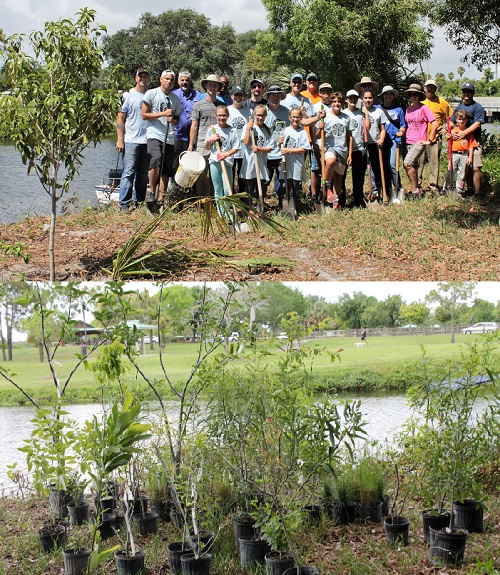 Lummus Park Volunteer Day was a success!
Friday, April 27, 2018
Our Restoration Volunteer Day at Lummus Park on April 20th was a huge success! Volunteers from 20 countries and 4 continents helped IRC remove several large patches of Scaevola taccada, plant over 250 sea oats, and remove dozens of garbage bags worth of trash and microplastics from the beach.
We would like to thank the City of Miami Beach for all of their help and funding for this event. We would also like to thank Starbucks and Global Ties Miami for bringing such wonderful groups of volunteers!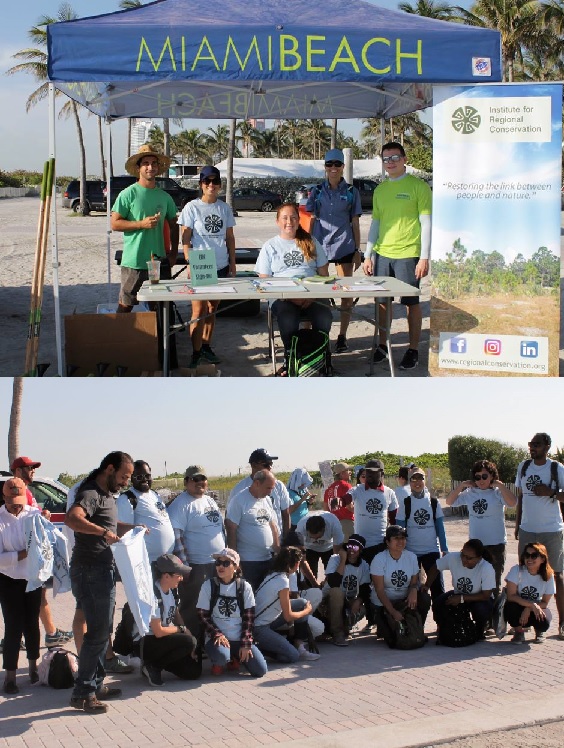 Upcoming Volunteer Opportunities!
Tuesday, March 20, 2018
Kick off Earth Day Weekend with IRC on Friday April 20th from 9am - 12pm by restoring a portion of Lummus Park, a beach front park in South Beach. Volunteers will help IRC plant native species and pick up trash at the park. For more information, click here.
Volunteers needed at George N. Avery Pineland for a restoration day! This site is one of many that IRC is currently working on restoring. Volunteers will help IRC restore this site by removing invasive ferns and other restoration work. For more information, click here.
IRC would love to have you join us at these restoration events! Please remember that we advise all volunteers to wear close-toed shoes and long pants! You can RSVP with us at or call the number provided in the links!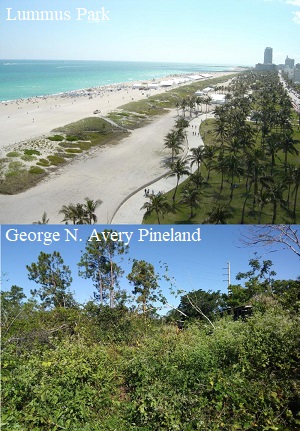 Lake Ida Parcel Volunteer Day 2!
Wednesday, March 7, 2018
Back at it again! IRC will be holding our second Lake Ida Parcel volunteer day at the end of this month, on March 31st at 9:00am-12:00pm. Volunteers will help IRC to continue to restore this important greenspace by removing invasive plant species and picking up trash and debris. We will also be prepping the site for planting natives at upcoming events by raking up dense leaf litter dropped by invasive plants. Please remember to wear long pants and closed shoes!
Volunteers of all ages are welcome! We will meet at the Lake Ida Boat Ramp before shuttling participants to the site. All volunteers receive a free t-shirt! We will also have waters and light refreshments for the volunteers. Come join us!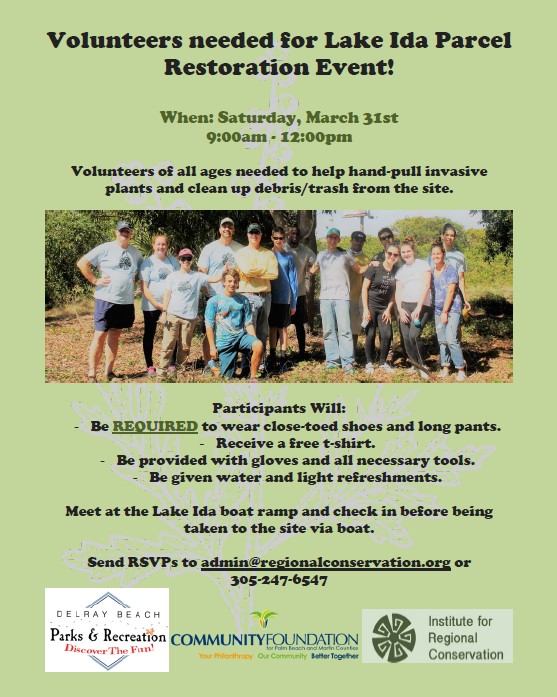 Lake Ida Volunteer Day 1 was a Success!
Monday, February 26, 2018
IRC would like to extend a huge thank you to all of the volunteers who made our first restoration event at the Lake Ida Parcel such a success on Saturday morning! Participants helped remove invasive plants like Acacia auriculiformis (Ear-leaf acacia), Catharanthus roseus (Madagascar-periwinkle), Melinis repens (Natalgrass), Panicum repens (Torpedo grass), Richardia grandiflora (Largeflower Mexican clover), Sansevieria hyacinthoides (Snake plant), Schinus terebinthifolius (Brazilian-pepper), Sida cordifolia (Lima), and Urena lobata (Caesarweed) from throughout this important passive greenspace. It's amazing to see how much can be accomplished when the community works together! Future events are scheduled for March 31 and May 5.
Thank you to the Community Foundation of Palm Beach and Martin Counties for funding this project and to Suzanne Fisher, Gerard Smith and Matt Reynolds from the Delray Beach Parks and Recreation Department for all of their help in organizing and coordinating these events. We would also like to thank Jim Chard for all of his support in bringing this project to life. Special thanks also go out to John Miller, Bill Bathurst and Ian Paterson for the use of their boats for shuttling supplies and volunteers at the event.
For more pictures from the event, click here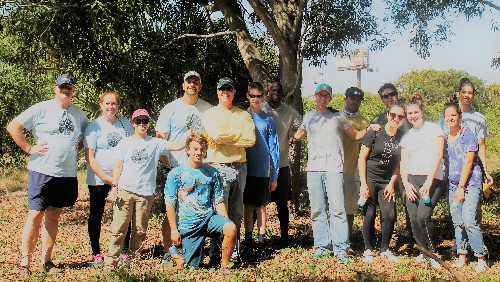 The Institute for Regional Conservation meets Citizens' Climate Lobby!
Thursday, February 22, 2018
The Institute for Regional Conservation has had the pleasure of meeting Uli Nagel with Citizens' Climate Lobby, who is peddling a Pebl tricycle for 'Pebling for a Carbon Free Future' along the coast of Florida and Judy Fox who is attending and documenting all events with her! She will have traveled over 300 miles by tricycle from Miami to Jacksonville by the end of the month of February with the hopes of perhaps making it to Georgia!
Uli's goal is to communicate with as many people as possible about what exactly is happening with our oceans. From her blog to her Facebook page, Uli is constantly posting about her travels, meetings, and experiences from this trip. They are meeting people as they travel by attending environmental events at schools and walking along popular areas like Hollywood Boulevard and Lincoln Street Mall. Their goal is to talk to people who are environmentally aware as well as the public. Uli and Judy are hoping to get as many people as possible to write a simple letter to their representatives in Congress about their concerns about climate change and sea level rise.
Check out Uli's travels through her blog and Facebook page here! Pebling for a Carbon Free Future Blog and Facebook.
IRC observes the effects of climate change on a daily basis as we work to conserve rare plants, animals and ecosystems. Therefore, we encourage you to join a local Citizens' Climate Lobby chapter today. You can also sign up to receive their monthly newsletter to learn more about what CCL does! If you're interested in writing a letter to Congress about your concerns on climate change, you can use this form from the CCL website.
Citizen's Climate Lobby website and Facebook page.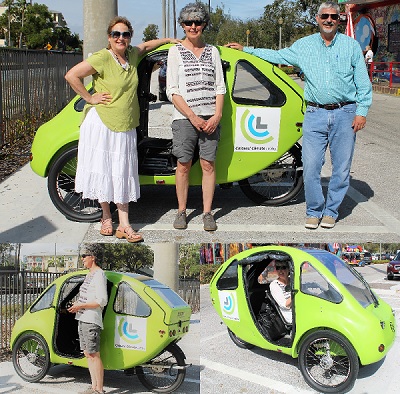 IRC Launches Search for New Chief Executive
Friday, January 26, 2018
The Institute for Regional Conservation (IRC) seeks a Chief Executive (CE) to implement policies and programs and provide critical leadership to advance IRC's mission and long-term vision. The successful candidate will work collaboratively with the Board of Directors, staff members, volunteers and partners to design, implement and curate innovative science-based conservation programs in Florida, the Caribbean and beyond. Based at IRC's office in Delray Beach, FL, the CE will oversee a staff of 10-15 and an annual budget of more than $500,000 derived from agency contracts, grants and other fundraising. A passion for biodiversity conservation, familiarity with technical aspects of ecological restoration, and the ability to develop collaborative relationships with government agencies, conservation groups and academia are desirable characteristics for the successful applicant.
To request a copy of the entire job description and application instructions, send an email to admin@regionalconservation.org.

IRC's Chief Conservation Strategist, George Gann, coauthors paper with Alan S. Weakley et al. on taxonomic innovations in the vascular flora of the southeastern United States.
Thursday, January 18, 2018
IRC's Chief Conservation Strategist, George Gann, is a coauthor on a paper recently published in the Journal of the Botanical Research Institute of Texas by Alan S. Weakly et al. titled "New Combinations, Rank Changes, and Nomenclatural and Taxonomic Comments in the Vascular Flora of the Southeastern United States. II" In this paper, Gann and Weakley rename the Florida bristle fern Didymoglossum punctatum subsp. floridanum. This species, formerly known as Trichomanes punctatum subsp. floridanum, was listed as federally Endangered in 2015 and is a species of high conservation concern. To read the paper, click here.