To see our RGC accomplishments to date, click here.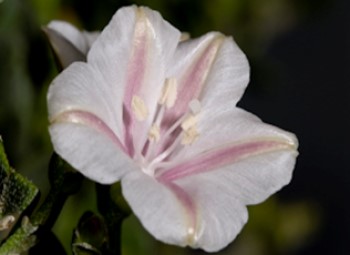 What is the Restoring the Gold Coast Program?
Restoring the Gold Coast is a collaborative initiative to restore the incredible diversity of native plants and animals native to coastal beaches and dunes in southeastern Florida, along the historic Gold Coast from Miami-Dade to Palm Beach County. This two-pronged project mobilizes partnerships within the community to teach children and adults about environmental advocacy as they also learn about the importance of protecting our coastal dunes and work toward restoring damage done. Participants will be provided with rich opportunities to learn how biodiversity keeps our Earth healthy and ultimately keeps us healthy too. In its first phase, participants will enjoy hands-on restoration activities as we help restore native coastal ecosystems in southern Palm Beach County from Boca Raton to Lake Worth.
How did this program start?
Restoring the Gold Coast is the culmination of years of years of research and planning, and builds upon small volunteer-driven restoration projects in Delray Beach and Miami Beach. In May 2019, IRC was awarded a $100,000 Impact 100 Palm Beach County grant to jumpstart this program in southern Palm Beach County. The grant from Impact 100 will be used to conduct biodiversity assessments along the coast, hold restoration events, and host workshops from May 2019 to December 2020. While the critical funding from Impact 100 will help get the project off the ground, it depends on a large group of partners and supporters. Please consider making a donation to help restore native species along our coastline. Scroll to the bottom for a growing list of our partners, for whom we are very grateful!

Why restore coastal dunes?
Diverse dunes are healthy, strong dunes, and our first line of defense against sea level rise and catastrophic storms. They contain hundreds of species, not just sea oats, sea-grapes, and sea turtles, as important as those species are. They comprise an economic engine, protecting the beaches essential to tourism and property values. And they are charismatic; nearly everyone likes to go to the beach. In key locations, we will restore populations of at least 25 species of native plants that have been lost or depleted along the coastline. These plants will, in turn, provide food and shelter for native butterflies, migrating songbirds, and other wildlife. In addition, we will work with private landowners along the coast, providing technical advice, and facilitating individual projects that add value to work done on public beaches.
Who should participate?
We will use coastal dunes to educate children and teachers, coastal residents, government officials and the public about both the negative forces of fragmentation and habitat loss in the urban environment, and the wonderful fact that we can heal both nature and ourselves through ecological restoration. In particular, we will partner with coastal municipalities and private landowners along the coast to demonstrate that diverse dunes are beautiful, resilient and sustainable. Our goal is to reach at least 1,000 people with this program, including 500 children, 50 college students, 300 local residents, 100 tourists, and 50 pubic officials engaged in managing coastal beaches and dunes.
Timetable and activities.
Summer, 2019. We will partner with local government, community organizations and private landowners to conduct assessments of biodiversity along the coast, and discuss opportunities for restoration events, workshops and training. We will work with native plant growers, botanical gardens, garden clubs and plant societies to determine which native species we will restore, where the plants will come from, who will grow them, and where they will be planted. We will partner with schools and community groups to begin scheduling restoration events and workshops for the Fall.
Fall, 2019. We will continue assessments, hold at least 4 restoration events, and one workshop or training program.
Winter/Spring, 2020. This is a key period for our project, when we will hold a more than a dozen events and workshops and do the bulk of our native plantings.
Fall, 2020. Our final restoration events and workshops under the Impact 100 grant will conclude. If all goes well, the program will continue with local support from our partners and funders.
Major Sponsors
Sponsors
Collaborators

Preparing the Ground at Atlantic Dunes Park, Delray Beach

Planting Sea-oats at Atlantic Dunes Park, Delray Beach (exotic Agave still has to go!)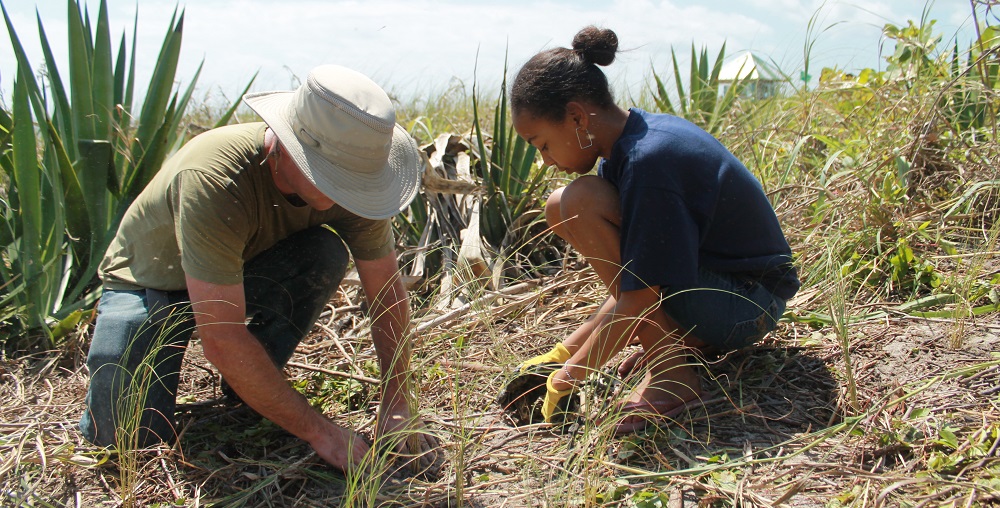 How can I help?
We want YOU to be a part of Restoring the Gold Coast! If you are interested in volunteering at one of our public restoration events or interested in attending one of our workshops or training events, sign up for our monthly newsletters to get up to date information. If you know of a school group, garden club, or volunteer group that you think would be a good fit with this program, let us know! If you know of a business that would like to support our program financially by becoming a sponsor, contact us for our sponsorship information. If you are a coastal landowner, we are particularly interested in hearing from you!
Email Cara Abbott, our Education & Outreach Coordinator, at abbott@regionalconservation.org or call IRC at 305-247-6547 for more information or to get involved!
Want to keep up to date on our activities?
Like us on Facebook and Instagram!
Focal Gold Coast Species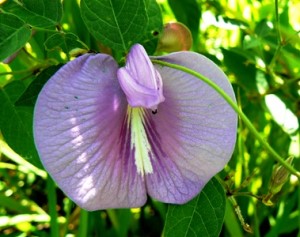 Centrosema virginianum
Widespread in south Florida in both inland and coastal locations, but very rare in southern Palm Beach County.
Previously documented at Atlantic Dunes Park (1991) but apparently extirpated there.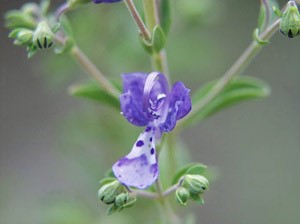 Trichostema dichotoma
Widespread in South Florida in both inland and coastal locations, but very rare along the coast in southern Palm Beach County.
Previously documented at Atlantic Dunes Park (1991, 1993) but apparently extirpated there.
Click here for more Gold Coast species!