Tropidia polystachya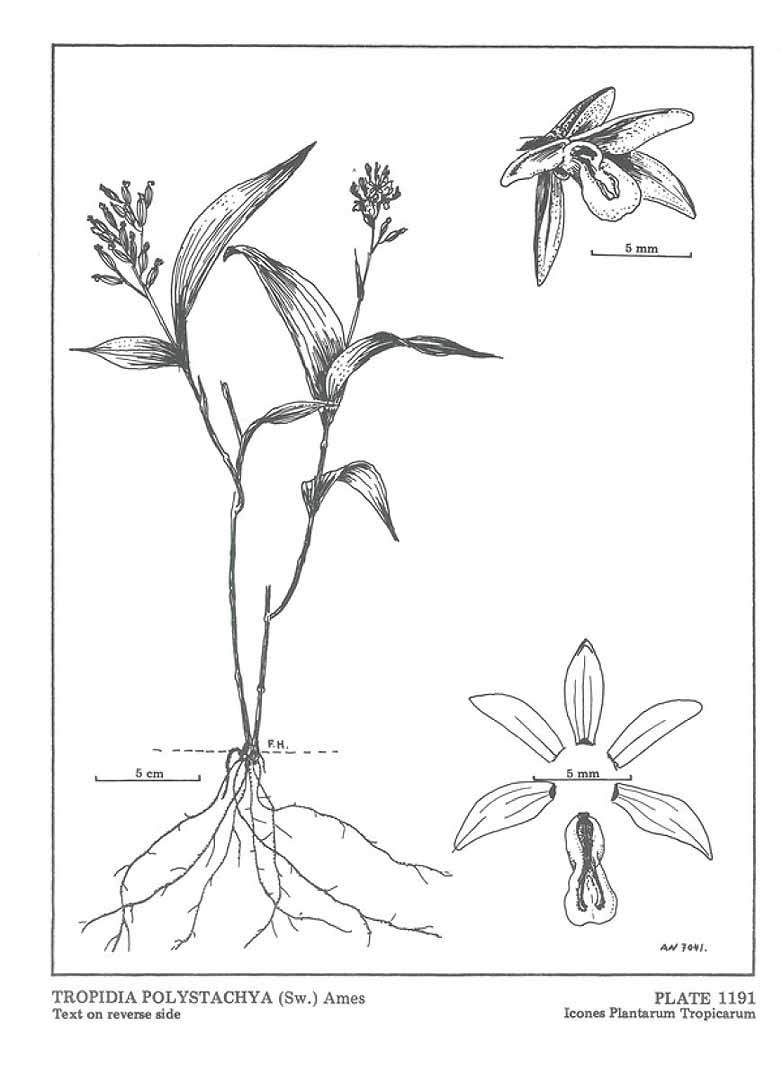 Copyright by
:
plantillustrations.org
(public domain)
originally published in Icones Plantarum Tropicarum, t. 1191 ()
Família/Family
: Orchidaceae
Grupo/Group
: Monocotiledón/Monocotyledon.
Distribución nativa/Native range
: The Greater Antilles, South Florida, Mexico, Central America and South America.
Mapa de ubicaciones / Map of locations
ESTATUS EN LA ISLA DE PUERTO RICO/STATUS ON THE ISLAND OF PUERTO RICO
Presencia/Occurence: Registro dudoso/A doubtful record.

Historia y distribución/History and distribution: Un registro dudoso (ver Axelrod 2011 y autores previos). / A doubtful record (see Axelrod 2011 and previous authors).


TAXONOMÍA/TAXONOMY
Nombre científico con autores/Scientific name with authors: Tropidia polystachya (Sw.) Ames


ENLACES A PAGINAS EXTERNAS/LINKS TO EXTERNAL WEBSITES
Todas las Imágenes/All Images: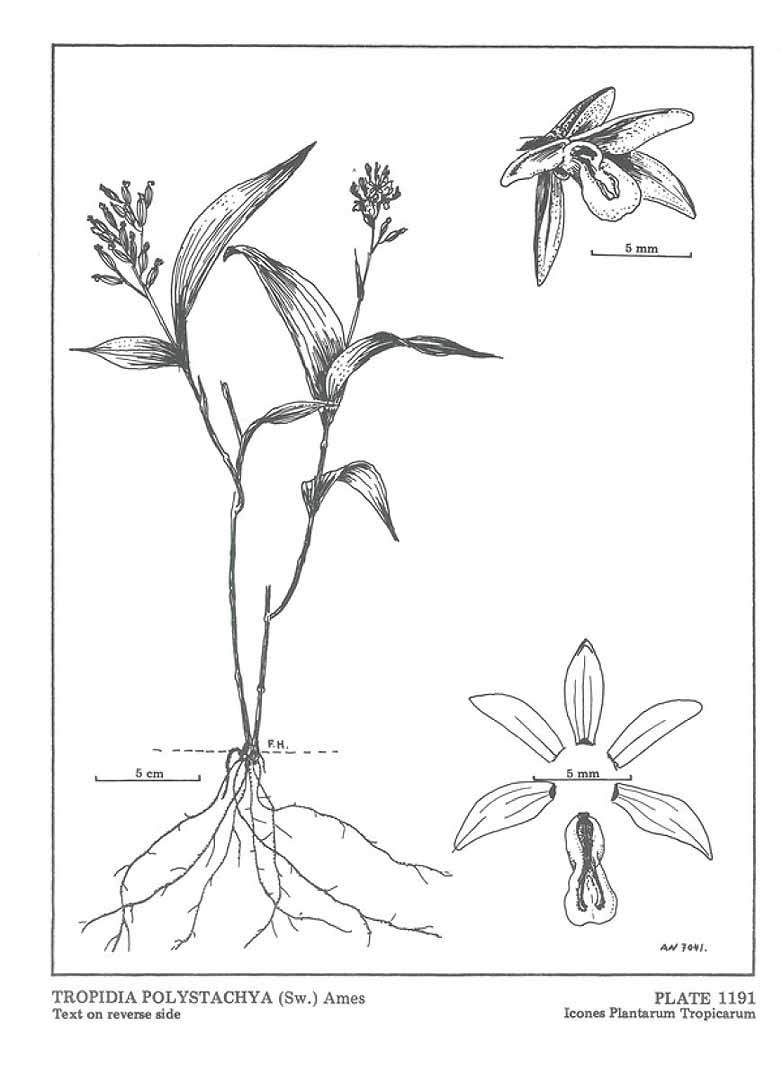 Copyright by
:
plantillustrations.org
(public domain)
originally published in Icones Plantarum Tropicarum, t. 1191 ()