Please scroll to the bottom for more images.
Vascular Plants of State Parks in the Florida Keys

Desmodium incanum DC.
Beggar's-ticks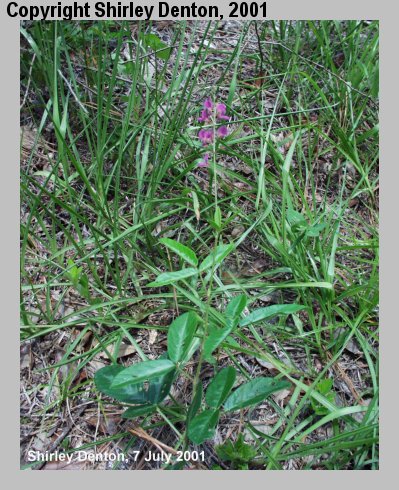 Family:
Fabaceae
Group:
Dicot
Habit:
Herb
Perennation:
Perennial
Substrate:
Terrestrial
Map of Locations
SOUTH FLORIDA Occurrence:
Present
SOUTH FLORIDA Native Status:
Native
IRC SOUTH FLORIDA Status:
Secure
SOUTH FLORIDA Cultivated Status:
Not Cultivated
FISF Comments:
While treated as introduced to Florida by several recent sources (e.g., ITIS, USDA PLANTS, Wunderlin & Hansen 2011), we can find no compelling reason to do so. This is a widespread species in the America tropics which was reported for "Hammocks, S Fla." by Small (1933). It was treated as native to Florida for decades, through at least Wunderlin (1998). While this may have spread as a weed to the north and west, we treat it as a native to South Florida. However, it is possible that plants in South Florida represent both native and introduced populations.
FLORIDA KEYS Occurrence:
Present
FLORIDA KEYS Native Status:
Native
IRC FLORIDA KEYS Status:
Apparently Secure
FLORIDA KEYS Cultivated Status:
Not Cultivated
FLORIDA KEYS Comments:
Not reported in 1913 by John Kunkel Small. Although weedy, we consider this native and extant throughout the Florida Keys. This is almost certainly more common than it was historically, spreading along roadsides and in other disturbed areas.
STATE PARKS Occurrence:
Present
STATE PARKS Native Status:
Native
Other data on Desmodium incanum available from :