Please scroll to the bottom for more images.
Floristic Inventory of the Florida Keys Database Online

Cardiospermum halicacabum L. var. halicacabum
Balloonvine, Love-in-a-puff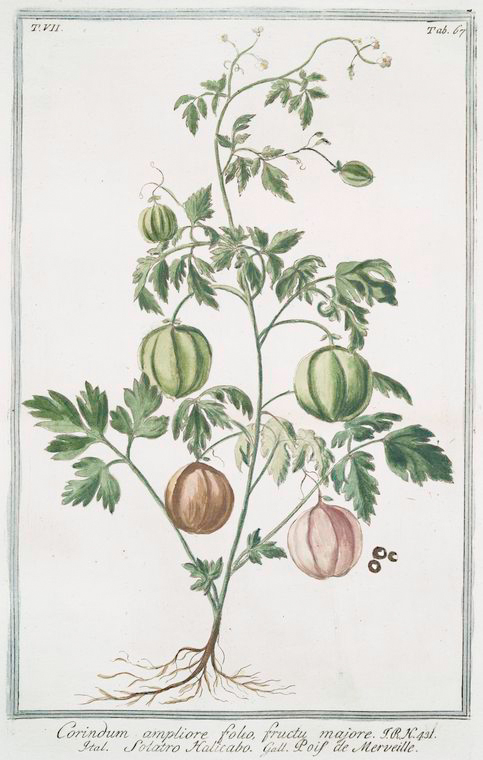 Copyright by
:
plantillustrations.org
(public domain)
originally published in Bonelli, Giorgio, Hortus Romanus juxta Systema Tournefortianum, vol. 7: t. 67 (1783-1816)
Family:
Sapindaceae
Group:
Dicot
Native Range:
The West Indies, Mexico, Central America and South America.
Map of South Florida Locations
SOUTH FLORIDA Occurrence:
Reported
Comments:
Reports of C. halicacabum from South Florida may all represent misidentifications of C. corindum or C. microcarpum. For an image and more information, visit the
Flora of the West Indies
or click on the USDA PLANTS link below.
FLORIDA KEYS Occurrence:
Recorded as Present in Error
Map of Florida Keys Locations
Florida Keys History and Distribution:
Reported in
1913
by John Kunkel Small, but this name was misapplied to plants of
C. corindum
.  Numerous other reports of C. halicacabum in the Florida Keys have been made, but we believe these also represent misidentifications of C. corindum.
Other data on Cardiospermum halicacabum var. halicacabum available from :
All Images: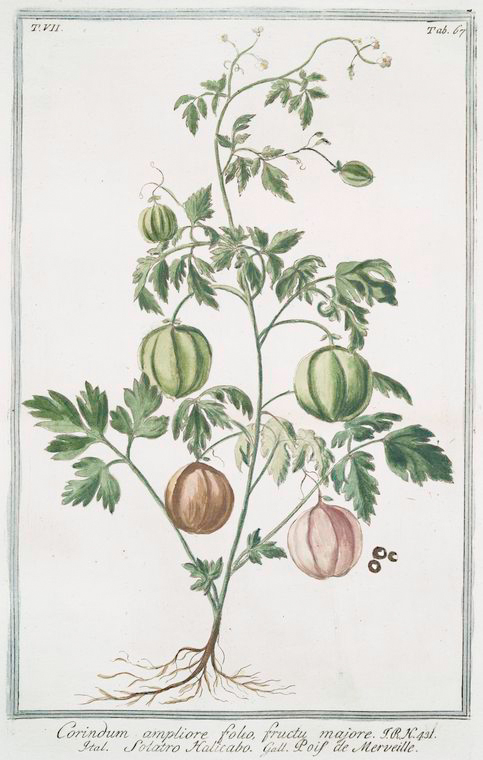 Copyright by
:
plantillustrations.org
(public domain)
originally published in Bonelli, Giorgio, Hortus Romanus juxta Systema Tournefortianum, vol. 7: t. 67 (1783-1816)