Please scroll to the bottom for more images.
Nephrolepis brownii (Desv.) Hovenkamp & Miyam.
Asian sword fern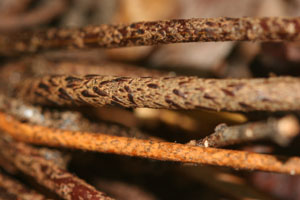 Copyright by: George D. Gann
Family:
Nephrolepidaceae
Group:
Pteridophyte
Substrate:
Terrestrial
Habit:
Herb
Perennation:
Perennial
Native Range:
Asia; an invasive weed elsewhere.
Map of Florida Locations
FLEPPC Status:
Category I Invasive
SOUTH FLORIDA Occurrence:
Present
SOUTH FLORIDA Native Status:
Not Native, Naturalized
SOUTH FLORIDA Cultivated Status:
Cultivated
Comments:
An aggressive invasive exotic, especially in hammocks. Distinguished from native sword ferns by the dark brown scales at the base of the fronds.
Synonyms:
N. multiflora.
Other data on Nephrolepis brownii available from :
Nephrolepis brownii has been found in the following 79 conservation areas :
Occurrence
Native Status
A.D. 'Doug' Barnes Park
Present
Not Native, Naturalized
Arthur R. Marshall Loxahatchee National Wildlife Refuge
Present
Not Native, Naturalized
Big Cypress National Preserve
Present
Not Native, Naturalized
Bill Baggs Cape Florida State Park
Present
Not Native, Naturalized
Black Creek Forest
Present
Not Native, Naturalized
Bonair Beach Parcel, Martin County
Present
Not Native, Naturalized
Caloosahatchee Creeks Preserve
Present
Not Native, Naturalized
Camp Owaissa Bauer
Present
Not Native, Naturalized
Castellow Hammock parcel 28
Present
Not Native, Naturalized
Castellow Hammock Park
Present
Not Native, Naturalized
Coral Pines Park
Present
Not Native, Naturalized
Corkscrew Regional Ecosystem Watershed (CREW)
Present
Not Native, Naturalized
Corkscrew Swamp Sanctuary
Present
Not Native, Naturalized
Crandon Park
Present
Not Native, Naturalized
Crocodile Lake National Wildlife Refuge
Present
Not Native, Naturalized
Dagny Johnson Key Largo Hammocks Botanical State Park
Present
Not Native, Naturalized
Deering Estate at Cutler
Present
Not Native, Naturalized
Delray Beach, Lake Ida parcel
Present
Not Native, Naturalized
Delray Oaks Natural Area
Present
Not Native, Naturalized
Dolphin Center and Dolphin Center Addition
Present
Not Native, Naturalized
Dr. Von D. Mizell-Eula Johnson State Park
Present
Not Native, Naturalized
Dupuis Reserve
Present
Not Native, Naturalized
Eachus Pineland
Present
Not Native, Naturalized
Enchanted Forest Park
Present
Not Native, Naturalized
Everglades National Park
Present
Not Native, Naturalized
Fakahatchee Strand Preserve State Park
Present
Not Native, Naturalized
Florida City Pineland
Present
Not Native, Naturalized
Fred C. Babcock-Cecil M. Webb Wildlife Management Area
Present
Not Native, Naturalized
Frenchman's Forest Natural Area
Present
Not Native, Naturalized
Frog Pond/L-31 N Transition Lands
Present
Not Native, Naturalized
Goulds Pineland
Present
Not Native, Naturalized
Halpatiokee Regional Park
Present
Not Native, Naturalized
Hillsboro Pineland Natural Area
Present
Not Native, Naturalized
Hugh Taylor Birch State Park
Present
Not Native, Naturalized
Ingram Pineland
Present
Not Native, Naturalized
J.W. Corbett Wildlife Management Area
Present
Not Native, Naturalized
John D. MacArthur Beach State Park
Present
Not Native, Naturalized
John Kunkel Small Pineland
Present
Not Native, Naturalized
Jonathan Dickinson State Park
Present
Not Native, Naturalized
Juno Dunes Natural Area
Present
Not Native, Naturalized
Kendall Indian Hammocks Park
Present
Not Native, Naturalized
Kendalwood
Present
Not Native, Naturalized
Kiplinger
Present
Not Native, Naturalized
Larry and Penny Thompson Park
Present
Not Native, Naturalized
Little Torch Hammocks, Florida Keys Wildlife and Environmental Area
Present
Not Native, Cultivated Only
Loveland Hammock
Present
Not Native, Naturalized
Loxahatchee River Natural Area
Present
Not Native, Naturalized
Ludlam Pineland
Present
Not Native, Naturalized
Luis Martinez United States Army Reserve Station, Richmond Pine Rocklands
Present
Not Native, Naturalized
Medlock Pineland
Present
Not Native, Naturalized
Ned Glenn Nature Preserve
Present
Not Native, Naturalized
Nixon Smiley Pineland Addition
Present
Not Native, Naturalized
Northrop Pineland
Present
Not Native, Naturalized
Oak Grove Park
Present
Not Native, Naturalized
Ocean Ridge Hammock Park
Present
Not Native, Naturalized
Oleta River State Park
Present
Not Native, Naturalized
Palm Drive Pineland
Present
Not Native, Naturalized
Peck Lake Park
Present
Not Native, Naturalized
Prairie Pines Preserve
Present
Not Native, Naturalized
Quail Roost Pineland
Present
Not Native, Naturalized
R. Hardy Matheson Preserve
Present
Not Native, Naturalized
Red Reef Park
Present
Not Native, Naturalized
Riverbend Park
Present
Not Native, Naturalized
Rock Pit #34
Present
Not Native, Naturalized
Rock Pit #39
Present
Not Native, Naturalized
Rockdale Pineland
Present
Not Native, Naturalized
Ron Ehman Park
Present
Not Native, Naturalized
Savannas Preserve State Park
Present
Not Native, Naturalized
Seabranch Preserve State Park
Present
Not Native, Naturalized
Silver Palm Groves
Present
Not Native, Naturalized
St. Lucie Inlet Preserve State Park
Present
Not Native, Naturalized
Sunny Palms Pineland
Present
Not Native, Naturalized
Tamiami Pineland Complex Addition
Present
Not Native, Naturalized
Trail Glades Range
Present
Not Native, Naturalized
Tree Island Park
Present
Not Native, Naturalized
Trinity Pineland
Present
Not Native, Naturalized
Tropical Park
Present
Not Native, Naturalized
Yamato Scrub Natural Area
Present
Not Native, Naturalized
Yellow Fever Creek Preserve
Present
Not Native, Naturalized
All Images: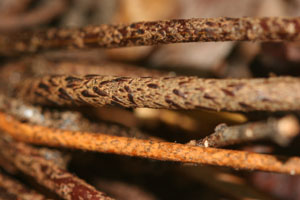 Copyright by: George D. Gann
Copyright by: George D. Gann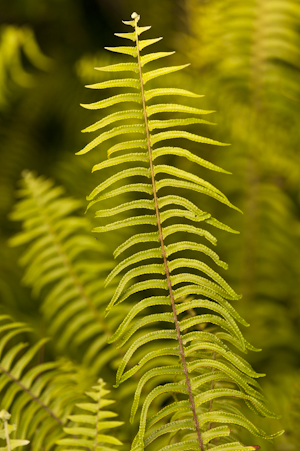 Copyright by: Keith A. Bradley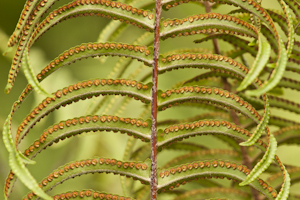 Copyright by: Keith A. Bradley