Upcoming Volunteer Opportunities!
Tuesday, March 20, 2018
Kick off Earth Day Weekend with IRC on Friday April 20th from 9am - 12pm by restoring a portion of Lummus Park, a beach front park in South Beach. Volunteers will help IRC plant native species and pick up trash at the park. For more information, click here.
Volunteers needed at George N. Avery Pineland for a restoration day! This site is one of many that IRC is currently working on restoring. Volunteers will help IRC restore this site by removing invasive ferns and other restoration work. For more information, click here.
IRC would love to have you join us at these restoration events! Please remember that we advise all volunteers to wear close-toed shoes and long pants! You can RSVP with us at or call the number provided in the links!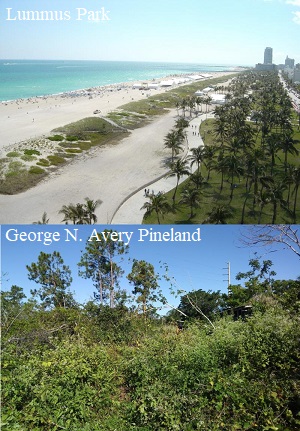 Lake Ida Parcel Volunteer Day 2!
Wednesday, March 7, 2018
Back at it again! IRC will be holding our second Lake Ida Parcel volunteer day at the end of this month, on March 31st at 9:00am-12:00pm. Volunteers will help IRC to continue to restore this important greenspace by removing invasive plant species and picking up trash and debris. We will also be prepping the site for planting natives at upcoming events by raking up dense leaf litter dropped by invasive plants. Please remember to wear long pants and closed shoes!
Volunteers of all ages are welcome! We will meet at the Lake Ida Boat Ramp before shuttling participants to the site. All volunteers receive a free t-shirt! We will also have waters and light refreshments for the volunteers. Come join us!