Lake Ida Parcel Volunteer Day POSTPONED!
Wednesday, October 18, 2017
***UPDATE*** This event has been postponed. There is now going to be Hurricane Irma SNAP Event at Lake Ida Park on Saturday, October 21. Due to this event, the park is closed and we will not be able to hold our previously scheduled restoration volunteer day.
We apologize for any inconvenience and hope that those of you who RVSPed will be able to join us at the next event! We are working with the City of Delray Beach to reschedule this volunteer day and will let everyone know once we have a new date.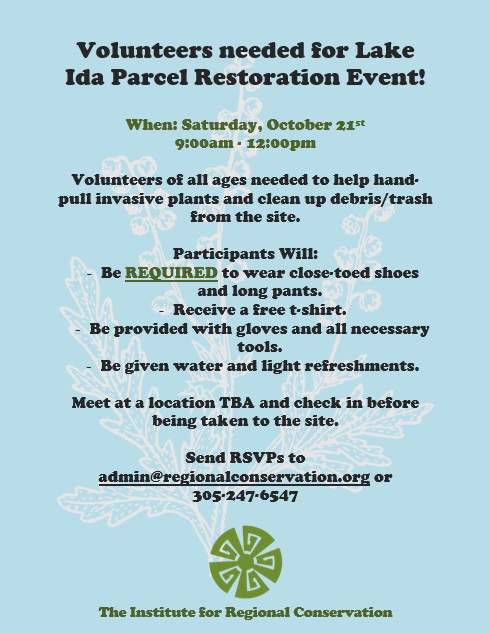 IRC Announces New Job Opportunities
Thursday, August 24, 2017
IRC is excited to announce new job opportunities in Miami-Dade County and the Florida Keys! See the flyer below for more information on where to submit your information. Please share with anyone who might be interested!