IRC's Chief Conservation Strategist, George Gann, coauthors paper with Alan S. Weakley et al. on taxonomic innovations in the vascular flora of the southeastern United States.
Thursday, January 18, 2018
IRC's Chief Conservation Strategist, George Gann, is a coauthor on a paper recently published in the Journal of the Botanical Research Institute of Texas by Alan S. Weakly et al. titled "New Combinations, Rank Changes, and Nomenclatural and Taxonomic Comments in the Vascular Flora of the Southeastern United States. II" In this paper, Gann and Weakley rename the Florida bristle fern Didymoglossum punctatum subsp. floridanum. This species, formerly known as Trichomanes punctatum subsp. floridanum, was listed as federally Endangered in 2015 and is a species of high conservation concern. To read the paper, click here.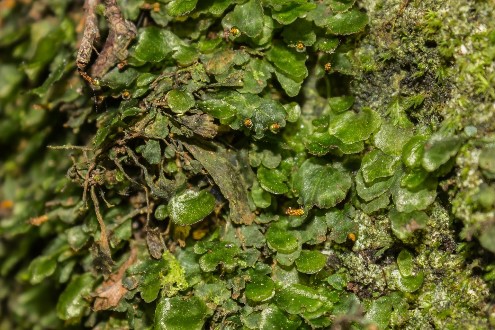 Volunteer Days at Lake Ida Parcel are Back On!
Monday, December 11, 2017
IRC is excited to say that our volunteer days at Lake Ida Parcel in Delray Beach will be back on starting Saturday, February 24th from 9:00am-12:00pm! So please RSVP once again with us for the new starting date!
Volunteers will help hand-pull invasive plants and remove debris/trash from the site. Participants are REQUIRED to wear close-toed shoes (NO FLIP-FLOPS!) and long pants.
All volunteers will get a free t-shirt when you check-in! We will provide all necessary tools, gloves, and refreshments. The meeting point will be at the Lake Ida boat ramp, so please check in before being taken to the site. See the flyer below for more info and contact admin@regionalconservation.org with questions and RSVPs.