IRC Announces New Job Opportunities
Thursday, August 24, 2017
IRC is excited to announce new job opportunities in Miami-Dade County and the Florida Keys! See the flyer below for more information on where to submit your information. Please share with anyone who might be interested!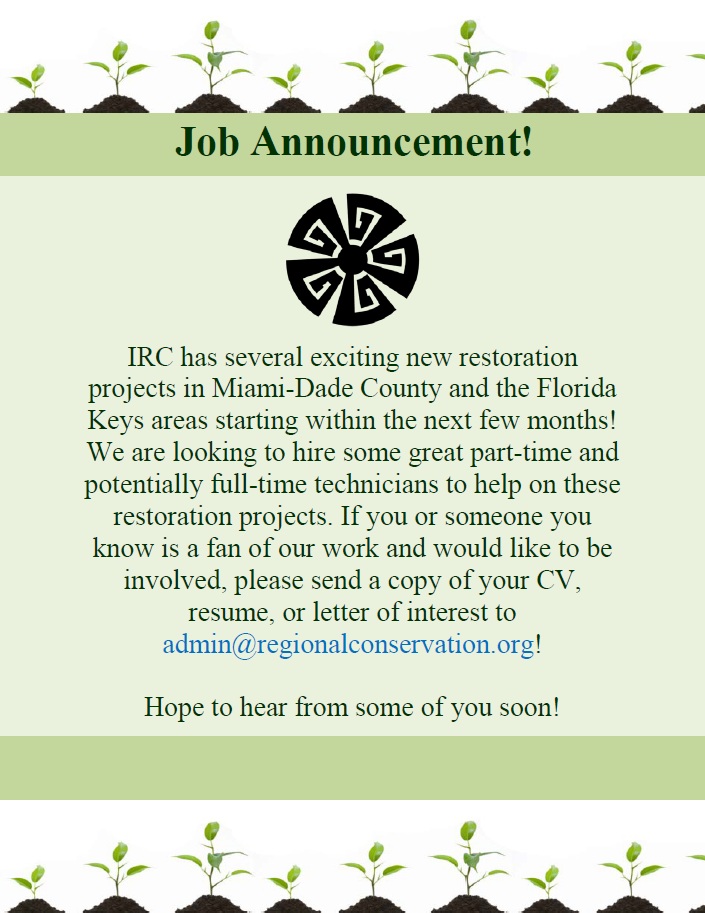 George Gann Becomes a Member of the North American Plant Red List Authority.
Monday, June 26, 2017
IRC's Acting Director, George Gann, has been invited to join the International Union for Conservation of Nature (IUCN) North American Plant Red List Authority. This will make him an official member of the IUCN Species Survival Commission (SSC), the largest of six commissions in the IUCN.
The SSC undertakes assessments of the status of species, develops species conservation action plans and strategies, prepares technical guidelines and formulates IUCN policy statements. The Commission delivers and promotes this technical knowledge, advice and policy guidance to those who can influence the implementation of conservation actions across the world. The major role of the SSC Red List Authority is to contribute status assessments of species to the IUCN Red List of Threatened Species, in collaboration with Global Species Programme (GSP) staff in the IUCN Secretariat and the Red List Partner institutions.