Lake Ida Volunteer Day 3 a Success!
Tuesday, May 5, 2018
Thank you to everyone who came out to the Lake Ida Parcel Saturday morning! Volunteers helped us by planting over 20 different species of native plants on the site. For a full plant list, check out our post on Facebook!
We are thrilled with the progress made so far at the site and are looking forward to how much more we can accomplish in the next year! Click here for more photos from the event.
Once again, we'd like to give a special thank you to the Delray Beach Parks & Recreation for all of their help organizing and running the events, Jane Thompson from Indian Trails Native Nursery for providing the plants, and to John Miller and Iain Paterson for being our wonderful boating chauffeurs!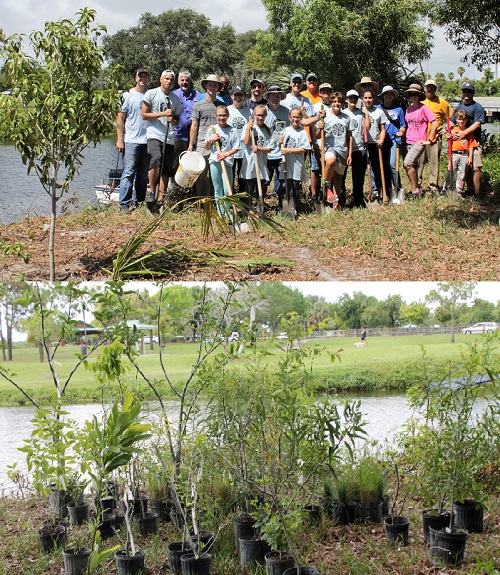 Lummus Park Volunteer Day was a success!
Friday, April 27, 2018
Our Restoration Volunteer Day at Lummus Park on April 20th was a huge success! Volunteers from 20 countries and 4 continents helped IRC remove several large patches of Scaevola taccada, plant over 250 sea oats, and remove dozens of garbage bags worth of trash and microplastics from the beach.
We would like to thank the City of Miami Beach for all of their help and funding for this event. We would also like to thank Starbucks and Global Ties Miami for bringing such wonderful groups of volunteers!