The Institute for Regional Conservation meets Citizens' Climate Lobby!
Thursday, February 22, 2018
The Institute for Regional Conservation has had the pleasure of meeting Uli Nagel with Citizens' Climate Lobby, who is peddling a Pebl tricycle for 'Pebling for a Carbon Free Future' along the coast of Florida and Judy Fox who is attending and documenting all events with her! She will have traveled over 300 miles by tricycle from Miami to Jacksonville by the end of the month of February with the hopes of perhaps making it to Georgia! Check out Uli's travels through her blog and Facebook page here! Pebling for a Carbon Free Future Blog and Facebook.
IRC observes the effects of climate change on a daily basis as we work to conserve rare plants, animals and ecosystems. Therefore, we encourage you to join a local Citizens' Climate Lobby chapter today. You can also sign up to receive their monthly newsletter to learn more about what CCL does! If you're interested in writing a letter to Congress about your concerns on climate change, you can use this form from the CCL website.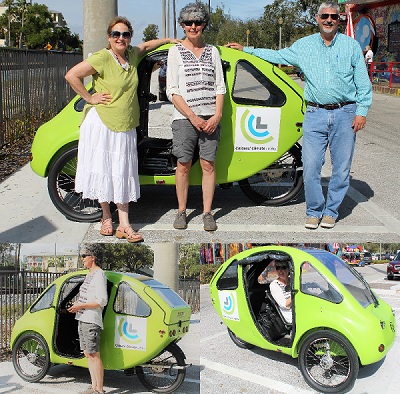 IRC Launches Search for New Chief Executive
Friday, January 26, 2018
The Institute for Regional Conservation (IRC) seeks a Chief Executive (CE) to implement policies and programs and provide critical leadership to advance IRC's mission and long-term vision. The successful candidate will work collaboratively with the Board of Directors, staff members, volunteers and partners to design, implement and curate innovative science-based conservation programs in Florida, the Caribbean and beyond. Based at IRC's office in Delray Beach, FL, the CE will oversee a staff of 10-15 and an annual budget of more than $500,000 derived from agency contracts, grants and other fundraising. A passion for biodiversity conservation, familiarity with technical aspects of ecological restoration, and the ability to develop collaborative relationships with government agencies, conservation groups and academia are desirable characteristics for the successful applicant.
To request a copy of the entire job description and application instructions, send an email to admin@regionalconservation.org.